Size Guide
Measurements made easy!
All of our products have their own size chart visible in the 'Sizing Guide' tab on each of the product listings.
Good measurements are key to obtaining an accurate and comfortable fit for your dog. Like us humans, dogs come in all shapes and sizes so we always recommend sizing up when the measurements are between sizes. If in doubt, please get in touch!
Body Length:
The body length should be taken from the base of the neck, where the collar rests, to the base of the tail.
Chest Length:
The chest length should be taken from the broadest part of the dog which is typically right behind the front legs.
Neck Length:
The neck length, or circumference, is the total measurement around the base of the dogs neck. It's really important there's sufficient slack so the dog can breathe freely.
Paw Width:
The paw width should be taken from the widest point.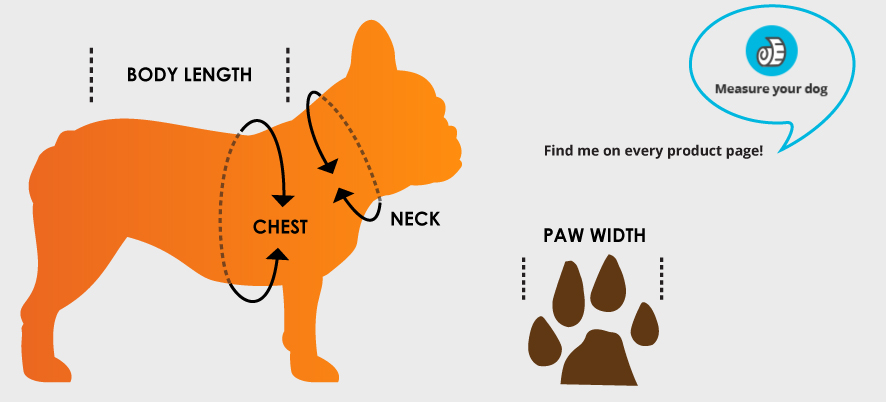 Still not sure which size to order? Let us point you in the right direction!
Please include the dogs measurements and product title in your enquiry. Thank you!